Sprouts
3 Year Olds
Is a place of wonder and discovery where 3 year olds begin to grow in their walk with Jesus. Here the kids are leaning the same Bible stories as the older kids but in a way that they can understand. Kids learn and grow through the following elements.
Main Point
Every unit has a Main Point drawn from a Bible story that summarizes what your child is learning that day. This phrase is repeated several times during the lesson.
Bible Story
Every lesson taught in Sprouts comes from a story in the Bible. These stories are written specifically with a three year old in mind so that they can grasp the ideas of the Bible.
Bible Verse
Every few weeks we focus on a new Bible Verse that helps each child learn the truths of God's word in a way the littlest learners can remember.
Activities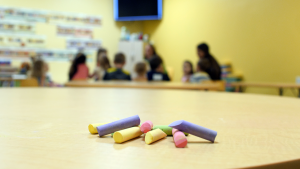 We use a variety of activities to give kids a chance to have fun and learn about God at the same time. If they are having fun at church, then they will want to be there - and that gives us the chance to invest more in them. If kids are having fun, they will pay attention and if they are paying attention, they will learn