C3 Kids
C3KIDS WEEKLY GROW AT HOME MATERIALS
Due to current Covid-19 restrictions, C3Kids is not meeting in person. Instead, we are providing parents with resources and tools that can be used at home! Use this link to visit a special page that we have set up to help parents connect with their kids while C3Kids is not meeting.
---
"Jesus said, Let the children come to me, and do not hinder them, for the kingdom of heaven belongs to such as these." –Matthew 19:14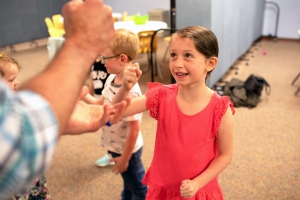 At Covenant Community Church, our vision for children's ministry is to love and encourage kids with the great news of Jesus Christ. We welcome your children to stay with you during the service if you prefer, but we also have special age-appropriate experiences for them every Sunday at our 10AM service. During this time kids of all ages are learning the same Bible story and how they can apply it to their lives. The safety of your children is our top priority. All of our volunteers have completed a background check. We also use a web-based security check-in system. KidCheck is endorsed by Group Publishing, the nation's largest Christian Publisher in youth and children's ministry. To sign up at home you can go to www.kidcheck.com and follow the instructions to set up an account. C3 has a state-of-the-art camera surveillance system that allows us to watch the entire building during your family's time with us.
If you would like more information on C3 Kids or if you have any questions, please do not hesitate to contact Jay Higham at (304) 905-9000 or Email.