Discover Mountain Kids
Newborn - 24 months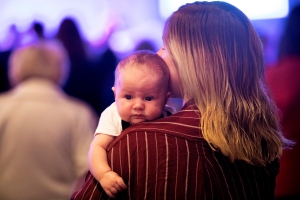 This is a safe loving place where the youngest can spend some time while the grown-ups attend the service. Here we have volunteers who would love to spend an hour caring for your littlest ones needs so that you can hear the message.
Our Family Room has a TV screen that offers parents a place to be with their young ones and still see and hear the worship service and sermon.
Toddlers are invited to take their first steps as they visit Mountain Kids. C3 volunteers provide love and nurturing while the children play, sing songs, do crafts, and watch fun videos that help teach them about God and how much He loves them.