About C3
---
C3's Mission - "Helping Everyone Take Their Next Step of Faith in Christ"
---
C3 is a non-denominational, Christian Church and as such we share a common mission with a lot of other churches. Jesus told his followers to love God (Great Commandment) and to spread that message of that love (Great Commission). We feel a kinship and not a competition with other like-minded churches who share this mission.
What makes C3 unique is not so much the mission that we are on, but rather how we go about it. At C3, we want to help everyone take their next step of faith in Christ. Taking a step of faith, however, can be intimidating for people. Therefore, we want to create space where people can grow naturally in their relationship with God and others. At C3 we blend two ingredients together to create a C3 environment that is distinctive: we try to be relationally safe and biblically sound. It's not either/or; it's both/and. And that makes all the difference. We're both safe and sound.
Relationally Safe and Biblically Sound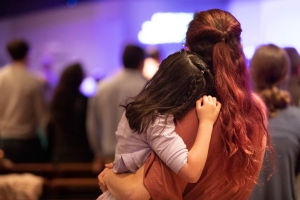 This doesn't make us better than others, just deliberately different for the sake of reaching some people who aren't being reached. Generally, churches that are biblically sound have not been known for being relationally safe; conversely, churches that are relationally safe have not been known for being biblically sound. But we're both safe and sound. And frankly, this may perplex some long-time church people who have come to expect that the presence of one dictates the absence of the other.
But we're okay with that because we're not trying to reach people already going to church. Instead we want to reach those who don't go to church, either because they've given up on it or have never gone. We want to reach this particular group not because we don't care about anybody else, but because the future of the church depends on it. Plus, it models the Gospel, which tells us that life is not about us.
This does not mean that those who attend C3 will be overlooked or neglected or considered unimportant. On the contrary, they are vital to our calling of helping everyone take their next step in Christ. In fact, if we want to reach people who aren't currently coming to church, it will only be as we (the church) start going to them.
So here's what we have in mind when we say safe and sound.
Relationally Safe
We want to create an extraordinary environment of grace, humility, warmth, attentiveness, and personal acceptance in which everyone feels welcome among us, everyone is treated as an equal, everyone matters, and everyone can safely consider their next step toward Christ with us, regardless of background, beliefs or baggage.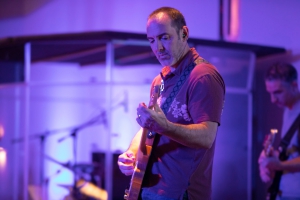 Being relationally safe means there's a freedom to disagree, to be on the fence, to have doubts, to be skeptical, to not have everything figured out. And the vibe is not judgy, political or anti-science. There's a freedom to be who you are, to be authentic, to be vulnerable, to be broken and loved anyway, without pretense or platitudes. We recognize that all of us need to take our next step and that each person's next step may be unique depending on where he or she is are in the journey. Being relationally safe also means that it's not going to be embarrassing or awkward or weird to invite your unchurched friends to C3. Or to be a guest. No ambushes are lurking. We're not big on manipulation or arm-twisting or closing some deal. To us, being relationally safe also includes being community-minded as opposed to self-serving. Jesus lived for us. We should live genuinely for others. So we're not just interested in putting more conversion notches on our belts, or getting more people and money so we can feather our own nest; we genuinely want to invest in our community, both locally and globally, even for the good of those who may never share our faith. At C3 we desire to become a people so invested in the good of our community that our absence would be viewed as a gaping loss for the Ohio Valley. We want to be the best spouses, parents, neighbors, friends, citizens, employers, and employees that anyone will ever meet. If some neighbor, friend or co-worker were to say of us, "I'm not buying their religion, but they're sure good for our community," that would be a win.
Biblically Sound
We trust the Bible. We believe that God loved us so much that he spoke to us. Through the Bible, therefore, we find our true story. And within our story, we find meaning and hope and guidance from the one who created us. Within our story, we find that we are a big part of something bigger, and that inspires us.
It's not surprising, then, that we view everything we do through the lens of the Bible, asking "Is it biblical?" not just "Will it work?" or "Is it popular?" Our sermons are not fluffy pep talks tied loosely to some biblical prooftexts we think might support our own ideas.
We dig deeply into the Bible to understand God's message for us in its proper context. And we reflect deeply on how to apply the Bible to our next step in life. We're so committed to trying to understand and apply the Bible that sometimes our own sacred cows get grilled.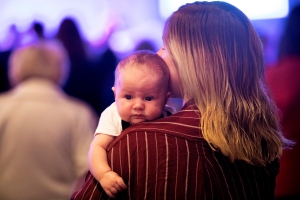 Sometimes we find that what we've always been taught, or what we've always heard, or what we've always thought doesn't exactly square with the Scriptures. And when we're faced with parts of the Bible that are challenging or confusing, we don't summarily relegate them to the fine print. We struggle to understand and apply, recognizing that we may end up saying, "I just don't get it," or "I get it, but I'm not sure I like it." C3 is a safe place to struggle.
So, that's what we mean by relationally safe and biblically sound. That's what makes C3 unique. We believe that our difference could have a huge impact in our community. It's our desire to change our community that will drive our desire to change ourselves. We want to live differently. God has changed history in Jesus. Jesus has changed us. We want to change the world for Jesus. This is Who C3 is. We may not be the right church for everyone, but we might just be the one for you.