C3 Kids Team

Jesus said, "Let the children come to me." –Matthew 19:14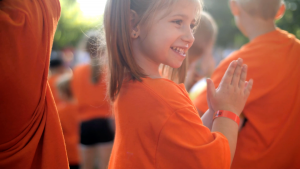 The C3 Kids Team plans, organizes, and staffs programs and events for children from birth – 5th grade. This includes Noah's Place/Cry Room, First Steps, Sprouts, CovKids, Jr. and CovKids on Sunday, as well as special events throughout the year. Noah's Place is a place where parents can take infants or young children, and still be able to see and hear the worship service.
Adults with a heart for children are encouraged to work with this team to help our children grow in their relationship with Christ. For the security of our kids, all volunteers are background checked and trained. If you love God and love kids, please consider sharing your time and talents with the children of C3.
For more information, e-mail Children@C3Wheeling.org.