Awaken Women's Conference 2022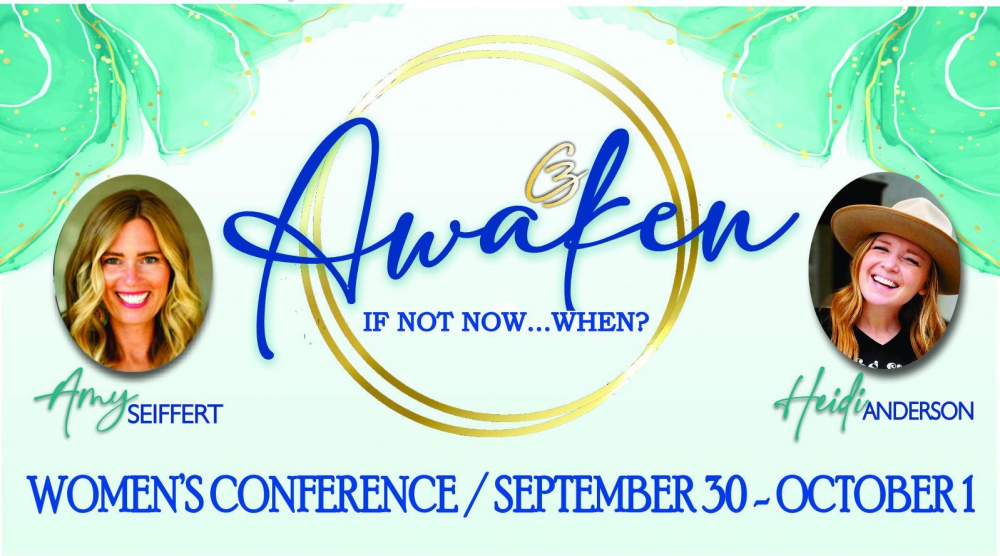 Join us for a very exciting event here at C3. This is a regional women's conference calling all ladies' to "Awaken" to the calling that God has designed for their life. Regardless of age, location, denomination, or where you are in your faith journey, this conference will have something to offer you. Two of America's top speakers Amy Seiffert and Heidi Anderson will headline the event. It will include fellowship, worship, messages, food and more! Register and purchase tickets by clicking on the box below. What are you waiting for? Awaken: if not now...when?
Click Here to Register and Purchase Tickets
FAQs
What time is the conference?
Friday, September 30th: Doors will open at 5:00PM and worship will begin at 6:00 PM! We are anticipating an 8:00PM end time with refreshments and snacks served afterwards!
Saturday, October 1st: Doors will open at 8:00AM and worship will begin at 9:00AM! We will have a continental breakfast, coffee bar, and more! We are anticipating the conference ending around 3:00 PM!
---
What's included in the $20 admission for the event?
Access to an amazing line-up of speakers, snacks, refreshments, worship, and fun on Friday evening. On Saturday we are offering a continental breakfast, snacks, refreshments, and a boxed lunch, as well as more speakers, worship, and lots of fun! We will also offer a coffee and tea bar on both days as well!
---
Will there be childcare for the event?
Unfortunately, no. With the event being two-days, we are unable to offer childcare.
---
What if I can only make one-day? What if I can only attend half of a day on Saturday?
That's OK! We want you to come so make whatever you can!
---
Full Schedule and Speaker Bio