Tim Orr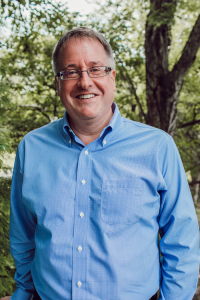 Tim is a preaching pastor with an emphasis on teaching and discipleship. He is a Wheeling native, but spent most of his professional life away from the River City. Graduating from Oral Roberts University with a B.S. in Accounting, Tim went on to work in the corporate financial world. Starting with Deloitte & Touche as a senior manager in Atlanta, Tim then moved to Ryder Truck Systems where he held numerous positions in Miami and New England before becoming Chief Financial Officer for Ryder-Europe. He returned to the states to work in private companies before being called to the ministry in 2009.
He became C3's oldest intern upon graduating from the Reformed Presbyterian Theological Seminary in May 2012 and then joined the C3 team later that same year. Tim's in-depth teaching gift and financial background have been invaluable to C3.
---
Why is C3 Special to you?
C3 is special because it's truly a Christ centered community where the love of Jesus shines so brightly! We're a big family who are following Christ and living this life together, through the laughter and the tears. It's how church is supposed to be!
Name at least two things you do well.
Teaching, listening.
Name at least two things you don't do very well.
Writing letters, early mornings.
Tell us about one of the most fun things you've ever done.
Snow Skiing.
If you had two hours of absolute free time, what would you do?
Take a jog at Oglebay Park.
What is the nicest things anyone has ever done for you?
Jesus died for me!
Tell us your favorites...
Color: Any color as long as it is blue.
Snack: Tim Horton's coffee
Restaurant: Tim Horton's
Place to shop: Tim Horton's
Drink (coffee, soda, etc.): Tim Horton's coffee
Candy Bar: Sarris' peanut butter meltaway egg. Waiting for Tim Horton's egg.