Global Impact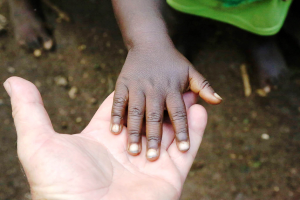 Our goal is to be deeply involved with strategic partnerships to have a deep and lasting impact locally and around the globe. We want to better understand the needs of our partners and to better engage our membership with the true needs of the mission field rather than aimlessly sending random groups that might get in the way of everyday ministry. We see mission trips as an opportunity to strengthen and encourage the churches of the world to reach their own people and rely less on foreign missionaries coming from the outside. That is why you will hear the word empower a lot in our vocabulary. We truly desire to use the resources and the gifts we have been given as Americans to empower the indigenous churches to sustain themselves, evangelize and disciple their own nations, as well as plant other churches and send out missionaries of their own as modeled in scripture.
We currently have two strategic partners in regards to Global Impact here at C3: Impact for Jesus (IFJ) and Coates Ministries.
IFJ is an outreach ministry to Haiti led by missionaries Bill and Renee Plaza. This ministry focuses on sharing the love of Christ through clean water projects and other infrastructure support in the Pestel region of Haiti. Through this ministry, C3 has been able to participate in the distribution of over 500 water filtration systems and to establish a relationship with our sister church in Geilin. Through the long-term nature of this relationship, we are able to identify and address the specific needs of this church and community.
Coates ministry is a church planting and outreach ministry to the Turkana people of Northwest Kenya led by missionaries Randy and Becky Coates. Through their 18 years of missionary service, God has used them and the local church leaders to plant nearly 60 churches reaching approximately 18,000 people with the Good News of Jesus. C3 has partnered with Coates Ministries in food relief efforts and in the drilling of several fresh water wells in some of the most isolated villages.
In addition to these strategic partnerships, C3 also supports approximately 10 missionaries in global outreach efforts. We are so encouraged by all of the global mission opportunities that the Lord has provided to us and also excited about the opportunities He will open to us in the future. We thank God for the blessing of participating with Him in reaching the nations for Christ!
Each member of a short-term Global Impact team raises financial support to cover expenses of the trip. As a financial supporter of our teams, you are a part of the mission trip and we thank you for giving of your resources to support the spreading of the gospel to the far ends of the earth. Please know we prayerfully use each dollar to work towards fulfilling the Great Commission and act as good stewards of that money. Your donations are greatly appreciated and are tax deductible.